2020 PokerNews Holiday Gift #3: Kardwell.com – Poker Chip Sets, Playing Cards, Poker Gifts and More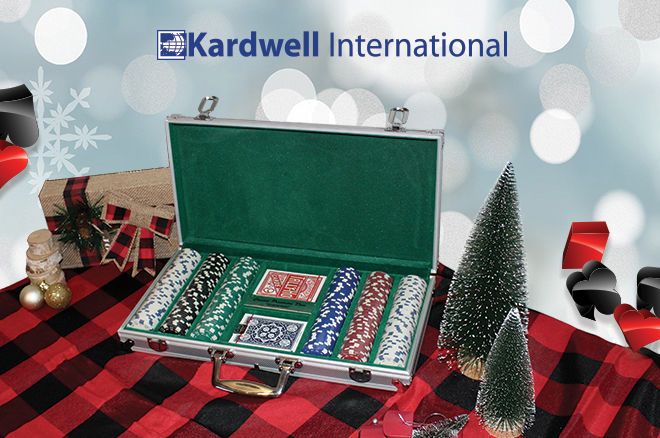 Let the chips fall where they may. You will never be short with Kardwell International's huge supply of in-stock poker chip sets, playing cards, poker gifts and more.
Add custom chips to any of Kardwell's Poker Chip Sets for a truly unique gift. Great for the avid poker player and casual player alike.
Poker is the perfect antidote to coronavirus social distancing regulations for all ages. College students, retirees and high schoolers alike can safely interact while playing poker in small groups. Enjoy camaraderie and friendship at a safe distance while playing a great game of strategy.
Need ideas to customize your poker sets? They do it all!
Standard 11.5-gram poker chips in their favorite school or team colors make a great gift
Step it up a notch with monogrammed chips in your choice of colors or fully customize the chip
Kardwell can even print on the chip edges!
Prefer custom cards? Kardwell has those, too!
Customize your decks and check out the full cataoluge online or call their customer service team at 631-298-0005 to order today!
Check out more Kardwell Custom and Unique Gifts for Poker Players by clicking here!
Recommended for you