Moneymaker, PokerStars End 17-Year Partnership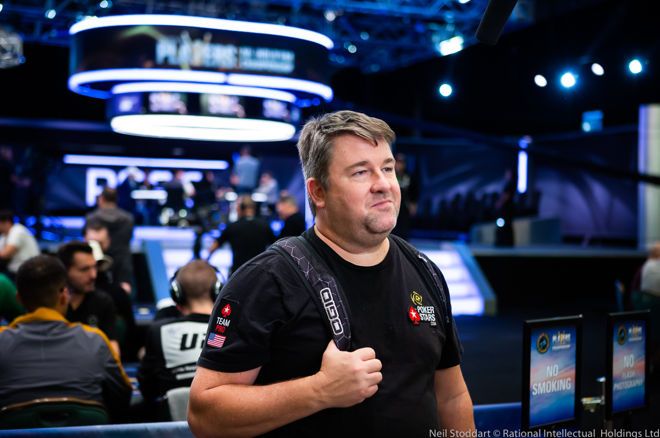 Perhaps the most visible and widely-known sponsorship deal of the past two decades in the poker industry has come to an end. Chris Moneymaker will no longer sport the PokerStars patch in his live poker endeavors.
Moneymaker had been a major part of the marketing efforts from the world's leading operator since his win in the 2003 World Series of Poker Main Event, an improbable run that came courtesy of an $86 satellite win on the site.
Thanks to the story of the satellite win and Moneymaker's own charisma and appeal as an everyman, the two made a natural fit as partners selling the game of poker to the masses.
Moneymaker, PokerStars Show Mutual Love
Moneymaker made the announcement in a video posted to Twitter, in which he thanked PokerStars, calling them a "great company" that provided him with a "phenomenal experience." He said his plan is to play less poker and spend more time with his family, and he characterized the split as his own leaving.
PokerStars, for its part, showed its longtime ambassador the love in return. In a five-minute video released on its own feed, the company paid tribute to Moneymaker's accomplishments and impact on the game of poker, getting takes from a number of former colleagues and industry notables.
After 17 years as a PokerStars Ambassador, today we say farewell to @CMONEYMAKER. Thank you for everything you've… https://t.co/56Dn7pu7FF
17 Years of Partnership
Coming into the 2003 WSOP, nobody had any idea who Moneymaker was until he burst onto people's consciousness as the chip leader in the Main Event, wearing a tan PokerStars hat and taking an unlikely route to victory over established pros like Sam Farha and Phil Ivey, the latter courtesy of a legendary beat at the final table.
Similarly, PokerStars was a relatively newer name in the budding online poker scene, fighting with established powers like Paradise Poker and big-spending newcomers like partypoker.
While an amateur had actually won the tournament the previous year as well, the WSOP had mostly been dominated by big industry names like recent winners Carlos Mortensen and Scotty Nguyen. Conventional wisdom held that even with the variance inherent to tournament poker, they had a nearly impossible-to-overcome advantage over the "dead money" that showed up every year with $10K and a dream.
PokerStars and Moneymaker teamed up to craft an easy narrative that the everyday home game hero could get lucky and win big, starting by learning the ropes online at PokerStars. The site grew with a stable of sponsored pros, but the most visible were Moneymaker and fellow succeeding WSOP winners Greg Raymer and Joe Hachem, all of whom graced the front of the client for some time together.
However, as poker continued to grow and evolve in the ensuing years, Moneymaker remained a key ambassador while those two and countless others fell by the wayside. Part of that stemmed from natural ebbs and flows in the game and players' commitment to it, and part stemmed from the site's own shifts in sponsorship strategy over the years.
Even as Moneymaker's results remained unremarkable — he's averaged $82,000 in yearly cashes ever since his WSOP victory, according to The Hendon Mob — he remained a beloved figure among fans. Few poker celebrities could match his ability and willingness to connect with the average player.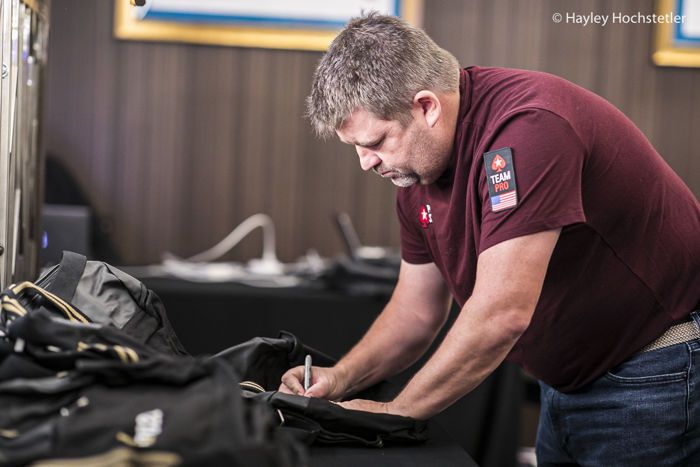 While longtime sponsored players like Jason Mercier dropped off the roster, Moneymaker had an entire live tour built around him, 15 years after his initial stardom, to promote the ambitious PokerStars Players No-Limit Hold'em Championship.
A 2019 induction into the Poker Hall of Fame felt like the culmination of his years of ambassadorship for the game, affirmation of the titanic impact he'd had in its growth.
Where to From Here?
The split between Moneymaker and PokerStars comes at a bit of an odd time for the latter.
For one thing, the aforementioned promotional tour had returned for a second rendition to ramp up to the second running of the PSPC. With Moneymaker front and center, a number of Platinum Passes were awarded for the event, which had to be put on ice thanks to the COVID-19 pandemic but remains planned for 2021 according to an announcement that remains published by PokerStars.
For another, industry reporting from Poker Industry PRO has indicated PokerStars actually planned to ramp up spending on poker in the near future ($).
Maybe returning signee Neymar will spearhead something.
As for Moneymaker, he may fade into the sunset as he seemed to hint. However, poker has a way of keeping hold of many who say they're leaving it behind.
Perhaps he will follow in the footsteps of Daniel Negreanu and continue to promote the game in some other capacity, or perhaps he'll simply make a yearly pilgrimage to the WSOP Main Event like so many dreamers who wanted to follow his own. Either way, it seems unlikely the poker world has seen the last of the Hall of Famer.
The Stars Group is a majority shareholder in Oddschecker Global Media, the parent company of PokerNews.