Twitch Release DMCA Statement; Apologizes for Content Deletion
Last week PokerNews brought you the story that several notable Twitch Poker streamers had been forced to delete hundreds of hours of content in order to protect themselves from DMCA copyright strikes.
Streamers from GGPoker and PokerStars had received notices advising them to delete any "unlicensed copyrighted material."
Now Twitch have released a series of tweets clarifying the current situation and apologizing to streamers.
What does the Twitch statement say?
Twitch start off by saying they recognize the "frustration and confusion" felt by its streaming community, saying it was "completely justified."
Your frustration and confusion with recent music-related copyright issues is completely justified. Things can–and s… https://t.co/ypgRiB1Wgg
According to the statement, DMCA copyright strikes had been steadily increasing; from 50 per year back in May to thousands every week. Therefore, Twitch felt they needed to send the warning email to its content creators.
---
WATCH: Jam Donuts and Twitch Chat; Spraggy on "Putting on a Show"
---
Twitch Apologizes
GGSquad member Kevin Martin said last week it was "heartbreaking" to delete his older content in order to comply with the Twitch email.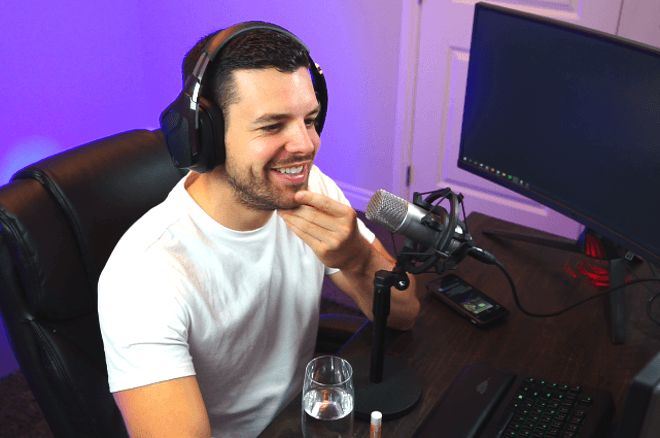 "It's sad watching content creators remove thousands of hours of good footage out of fear of a strike," he told PokerNews. "The copyright strike isn't fun, to think the platform I make a living on might be in danger its terrifying."
"To all the creators who lost their community's best moments, we're sorry. This shouldn't have happened."
Now Twitch admit that the three days' warning they gave in that email wasn't enough, and that they were sorry.
What do Twitch recommend?
Twitch ended their series of tweets with two main things that streamers should be mindful of in order to stay on the right side of copyright law.
Don't play recorded music during streams
Delete VODs and clips that might have recorded music in them if you're unsure about the rights
Copyright law and the DMCA are not small or simple topics. We highly encourage you to refer to our latest blog for… https://t.co/8bdZHcmcdw
They also link to a recent Twitch Blog on the topic, encouraging people to read more about the subject.
Top Five Tips on How to Become a Twitch Poker Streamer