Unibet Poker is Giving Away €60K to Cash Game Players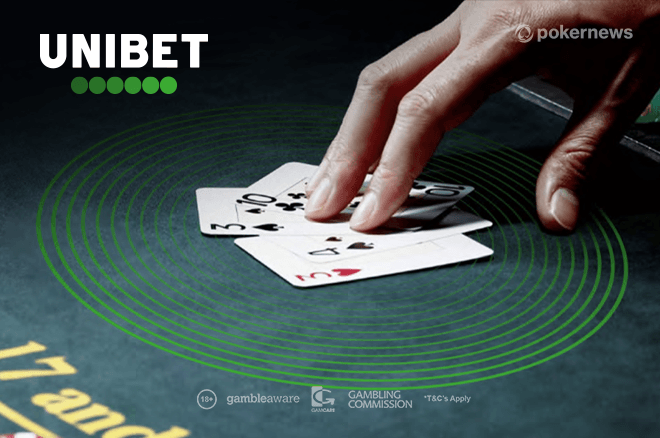 They say the best things in life are free and that's certainly the case when those freebies are cash game tickets. Unibet Poker thinks the same judging by how it is giving away €60,000 worth of cash game tickets in November via its High Hand promotion.
It pays to play cash games at Unibet Poker in November because the site is giving away prizes every 20-minutes, seven hours a day for 20 days! The concept is ridiculously simple and revolves around making super-strong hands at the cash game tables.
Hit the No-Limit Hold'em and/or Pot-Limit Omaha tables at Unibet Poker during the High Hand promotional hours up to and including November 30 and you could win a cash game ticket worth 100 big blinds at your current stakes.
All you need to do is make the strongest hand out of all your fellow Unibet Poker cash game grinders and your prize is credited instantly. Your prize is a cash game ticket worth 100 big blinds at the stakes you made the strongest hand at.
Check out Unibet Poker right here
High Hand Giveaway Payouts
| Stake | Ticket |
| --- | --- |
| NL400 and PL400 | €400 cash game ticket |
| NL200 and PL200 | €200 cash game ticket |
| NL100 and PL100 | €100 cash game ticket |
| NL50 and PL50 | €50 cash game ticket |
| NL25 and PL25 | €25 cash game ticket |
| NL10 and PL10 | €10 cash game ticket |
The High Hand Happy Hours run every single day through November 30. Prizes are awarded every 20-minutes between the hours of 13:00 GMT and 17:00 GMT, and 21:00 GMT to 00:00 GMT.
Your hand doesn't even have to get to showdown to be in with a chance of winning, but you must use at least one hole cards in hold'em games and two hole cards in Omaha games.
Be aware that play at NL4, PL4, and Banzai tables isn't eligible for this promotion.
All high hands are judged based on hand strength, with high-card being the weakest and a royal flush being the strongest possible hand you can make.
Hand Rankings (Strongest to weakest)
Royal flush
Straight flush
Four-of-a-kind
Full house
Flush
Straight
Three-of-a-kind
Two pair
One pair
High card
Simpson Stream Satellites RETURN to Unibet
Start Your Unibet Poker Career With This Awesome Welcome Bonus
Download Unibet Poker via PokerNews to receive to a welcome bonus worth up to €200. This bonus is released into your account when you reach certain rake milestones, which means you're constantly receiving more money as you play.
Once you rake €2 at the cash game tables or any tournament (or a combination of both), Unibet Poker places a €1 cash reward in your account. Rake €10 and an additional €4 cash is all yours. Once you've raked a total of €800, you'll have received €200 in your account, the equivalent of 25% cashback, which is a pretty sweet deal.
| Level | Rake | Cash reward | Reward % |
| --- | --- | --- | --- |
| 1 | €2 | €1 | 50% |
| 2 | €10 | €4 | 40% |
| 3 | €50 | €15 | 30% |
| 4 | €150 | €40 | 27% |
| 5 | €588 | €140 | 25% |
The welcome bonus expires after 60-days, which gives you plenty of time to release as much of it as you can.
It's not only the playthrough bonus you receive because new depositing players also get their hands on an invitation to four €500 welcome freeroll tournaments, an €8 cash game ticket, and four €4 Unibet Open satellite tickets.
Join Unibet Poker today, make your deposit, and hit the cash game tables during High Hand hours. You know it makes sense.