Win a Virtual WSOP Bracelet in the 2020 Fall Series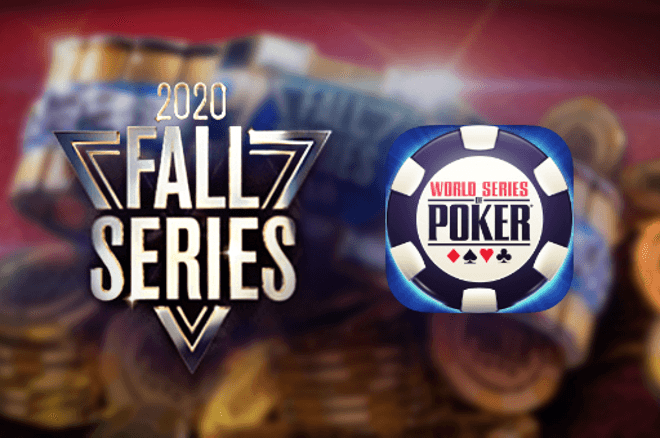 How would you like to show off to your friends and family, by winning a virtual WSOP bracelet this Fall? Or even a fancy new WSOP ring?
Well, thanks to the Official World Series of Poker app you can, with the 2020 Fall Series.
Starting today, you can get your hands on WSOP rings and bracelets with a series of exciting tournaments. Win WSOP rings in the three tournament variants between now and the 24th November, and you will be the proud owner of a virtual WSOP bracelet.
2020 Fall Series
Find out all the information you need about the 2020 Fall Series
How to win a Fall Series 2020 Bracelet
The Fall Series 2020 got underway today in the WSOP app client. From now until November 24th, players are in with a chance of winning the Fall Series 2020 virtual bracelet.
All they have to do is win all three tournament rings: Prestige, Legacy and Ultimate.
| Starting Date | Closing Date | Ring | Event |
| --- | --- | --- | --- |
| 18th November | 20th November | Prestige | Crown Roulette |
| 20th November | 22nd November | Legacy | All In or Fold |
| 22nd November | 24th November | Ultimate | Face Off |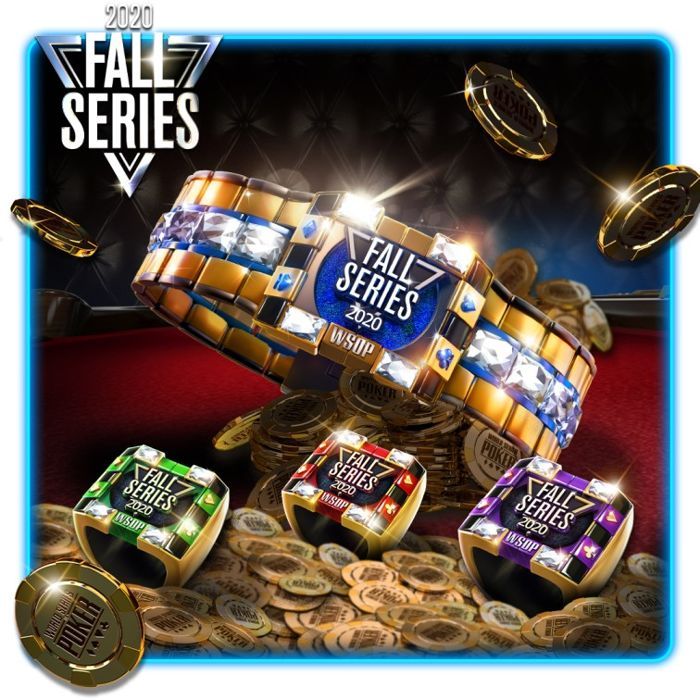 WSOP Event Guide
In order to get your hands on the virtual WSOp bracelet, you must win all three of the special events in order to win all three tournament rings. Here's a quick rundown of the events you'll have to master:
---
Related: Have You Got Your One Million Chip Bonus?
---
How to Play Crown Roulette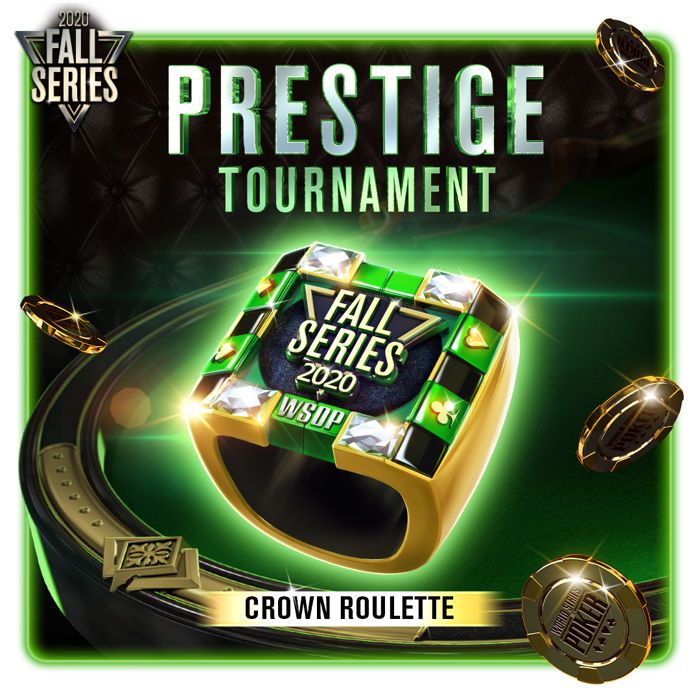 Crown Roulette is arguably one of the easier events on the WSOP app because it is a game of very few decisions. The deck contains only 9, T, J, Q, K and A – only 36 of the 52 cards in a normal deck.
Pre-flop players can only call or fold. Once the flop comes, you can only fold or go all-in!
By winning the Crown Roulette event you'll get your hands on the Prestige ring, one of three needed to win the virtual 2020 Fall Series bracelet!
How to Play All In or Fold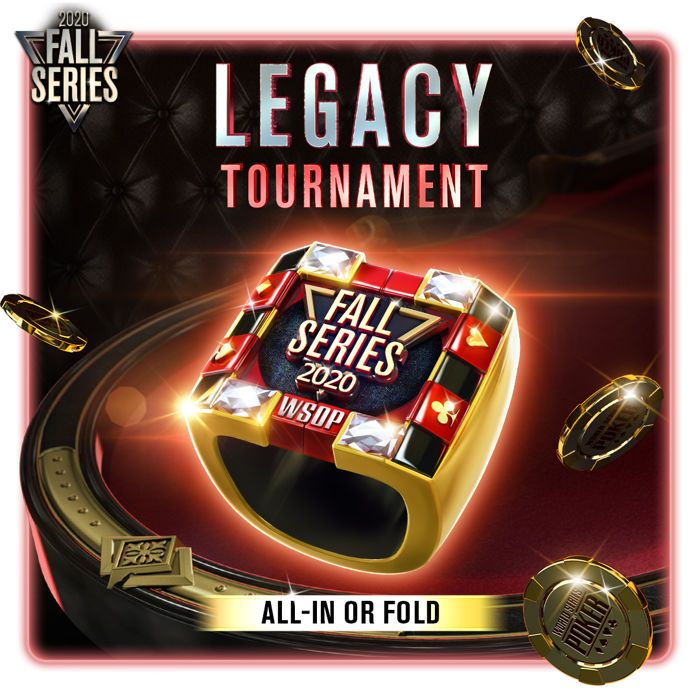 Remember that we said Crown Roulette was simple? Well maybe All In or Fold is even easier! Just go all in, or fold and wait for a better hand.
If you manage to survive and win the All In or Fold event, well you'll be rewarded with the Legacy ring.
Find Out All the Ways to get Free WSOP Chips
How to Play Face Off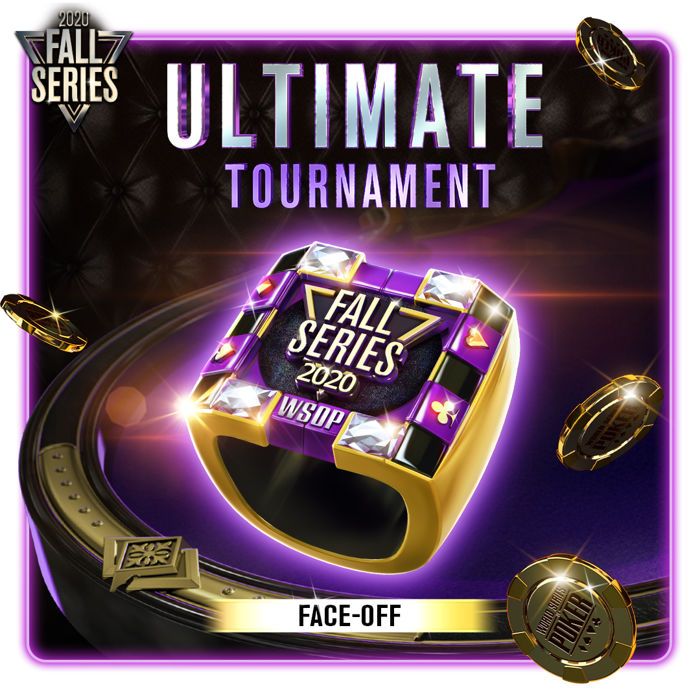 It's fast. It's furious. And for the last ring as part of the 2020 Fall Series you will have to duel heads-up in Face Off.
If you manage to deal with the increasing blinds and the intensity of playing against a single opponent, you'll win the Ultimate ring.
Remember, when them all and you'll get to show off a fancy 2020 Fall Series virtual bracelet at the online felt.
---
Download the Official WSOP App Today!
By signing up to WSOP today through PokerNews you'll get your hands on 1,000,000 chips absolutely free! Play the Champions Circuit as well as exciting events like Caribbean Hold'em, Executive Deal and Cash Dash!
By playing hands and winning pots in any one of these games – or indeed at the Hold'em or Omaha cash games – players earn Bracelet Points which players then use to complete collections and earn WSOP bracelets!